Bayern Munich striker Robert Lewandowski has equalled the Bundesliga record for most goals scored in a single season. The Polish striker converted a spot-kick in the first half of the Bundesliga game against Freiburg which ended 2-2 on Saturday.
The goal put Robert Lewandowski past that legendary 40-goal milestone, which marks the record set by Gerd Muller over forty years ago.
Lewandowski celebrated his iconic goal with a special tribute to Gerd Muller. He wore an undershirt bearing the face of the German icon with the inscription "4EVER GERD." Following his goal, his team mates and members of the coaching staff on the bench gave him a guard of honor.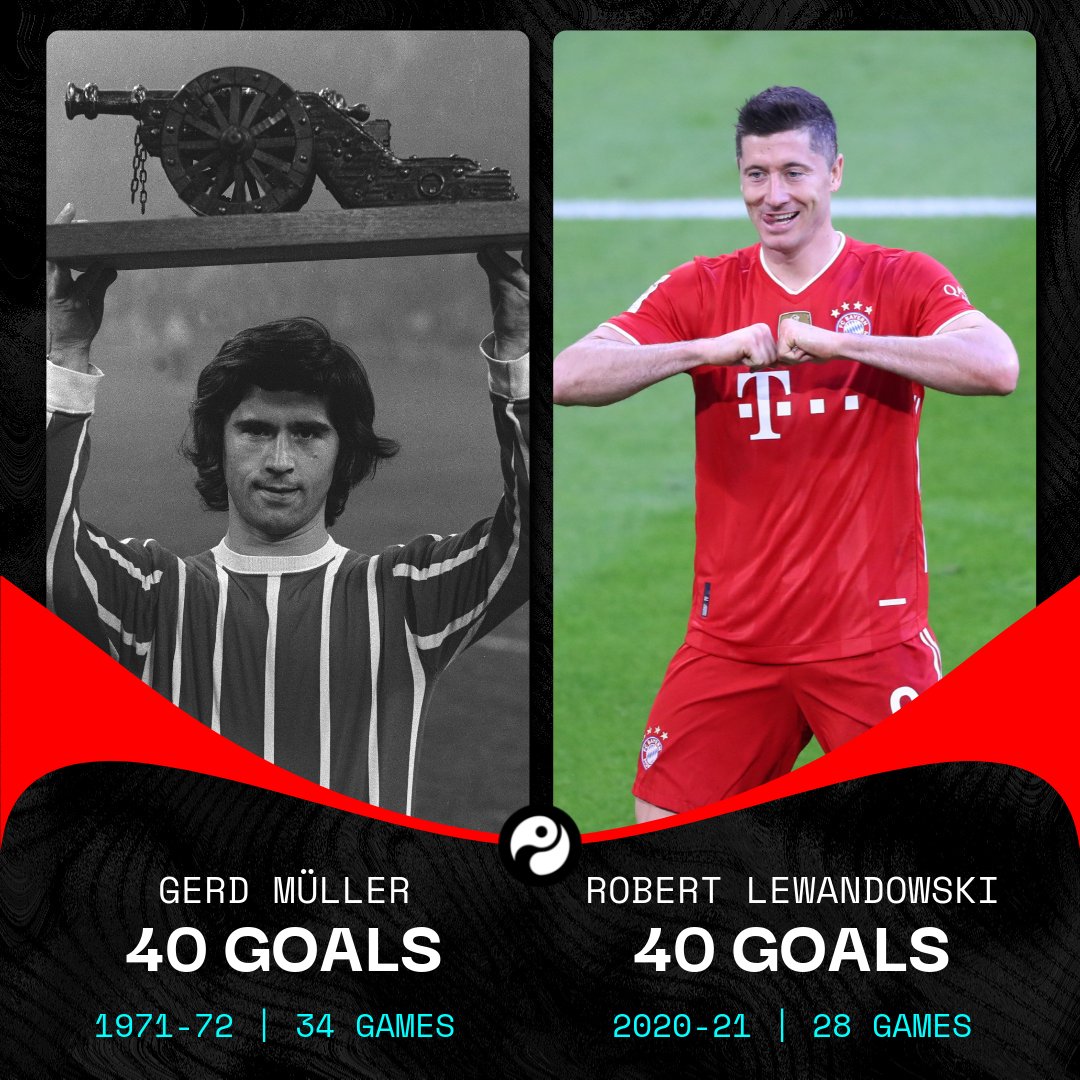 Lewandowski exploded onto the European scene by scoring all four goals for ex-club Dortmund in a 4-1 rout of Real Madrid in April 2013 in the Champions League semi-final, first leg. He remains the only player to score four times in a single game in the last four of the Champions League.
Robert Lewandowski, who has only recently returned from the sidelines, stole the show with a hat-trick against Gladbach last week and Freiburg struggled to keep him quiet in the first half.
Bayern Munich were back with a bang as they routed Borussia Monchengladbach 6-0 last weekend and they began the first half with an impressive attacking display against Freiburg. Bayern were unable to defend their European crown, but they have had few problems retaining the Bundesliga title.
The Bavarians were ten points clear before the game against Freiburg and having won eight of their last ten league games. But if there is a weakness in this Bayern team then it is certainly in defence. They went ahead twice in the game against Freiburg but were clawed back twice.